Support and Welfare Links
Luton Adult Learning is running courses to help with managing your finances during these difficult times. For more information and to register your interest please visit
Managing your Money. Or to enrol directly on courses, please visit this link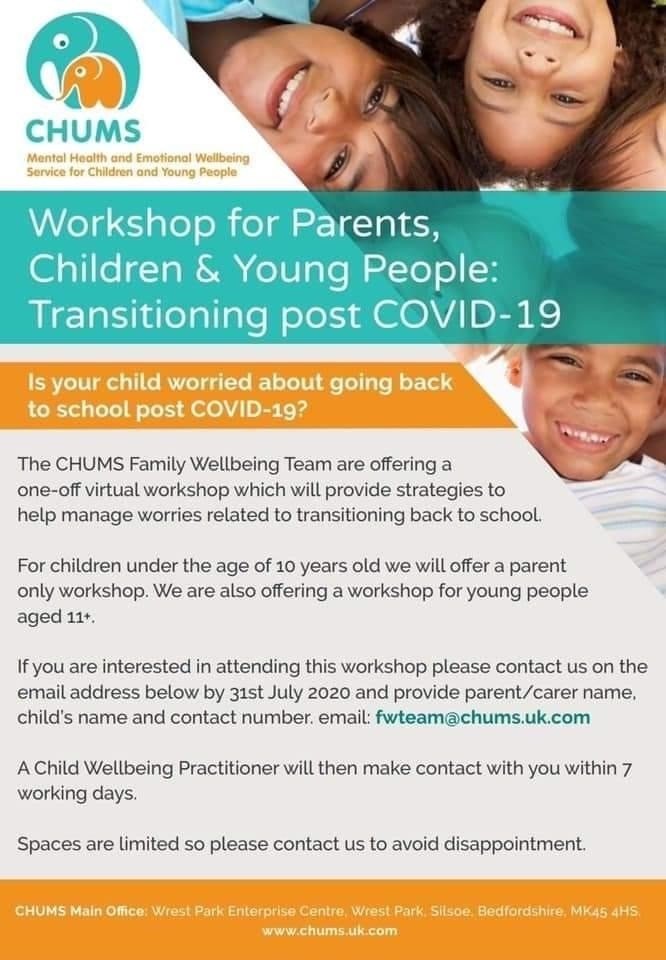 We Are Luton Referral Form
We are Luton is a collaboration between charitable, voluntary and social organisations, co-ordinated by The Level Trust and Youthscape. We are Luton has launched a new website which holds a joint referral form which can be used by a young person, parent or professional. After completing the form, the family will then be directed to one of 14 partner organisations to provide support. More about the partner organisations and the referral form can be found here: www.weareluton.org
Other Useful Welfare Links
National Domestic Abuse Helpline
The freephone, 24-hour National Domestic Abuse Helpline 0808 2000 247
Domestic Violence Assist
The UK's only registered charity arranging Non-Molestation Orders, Prohibited Steps Orders & Occupation Orders
Call Free on 0800 195 8699
Men's advice line
Domestic abuse affects men too.
National LGBT+ Domestic Abuse Helpline
0800 999 5428
Samaritans
Call 116 123
https://www.samaritans.org/how-we-can-help/contact-samaritan/
Mind UK
https://www.mind.org.uk/information-support/support-community-elefriends/
UK Mental Health Charity with information and an online mutual support community
Family Action
Telephone: 0808 802 6666
Text message: 07537 404 282
https://www.family-action.org.uk/what-we-do/children-families/familyline/
The FamilyLine service supports people who are dealing with family pressures in a new and innovative way by using a network of volunteers from across the country to support family members over the age of 18 through telephone calls, email, web chat and text message.
Gingerbread
Single Parent Helpline: 0808 802 0925
One Parent Families/Gingerbread is the leading national charity working to help lone parents and their children.
Grandparents Plus
Call: 0300 123 7015
Grandparents Plus is the only national charity (England and Wales) dedicated to supporting kinship carers - grandparents and other relatives raising children who aren't able to live with their parents.